There were times when you needed to scan the photos and put in a significant amount of time and effort to edit the ones storing old memories and cherished moments. But recent technological advancements have changed everything. Now, a 4×6 photo scanner with feeder offers a convenient and efficient way to scan photos quickly, eliminating any sort of manual intervention. The integrated, automated process also allows for digitalizing those precious photos and providing cloud-storage facilities. So, why not get one today? Check out our top picks to compare and purchase one.
Image
Product
Editor's Rating
Price
Plustek Photo Scanner: ePhoto Z300
★★★★☆
4.6/5
Check Price
Magnasonic All-in-One Film & Photo Scanner
★★★★☆
4.5/5
Check Price
ClearClick QuickConvert 2.0 Photo, Slide, and Negative Scanner
★★★★☆
4.3/5
Check Price
OPIX Digital Film & Photo Scanner
★★★☆☆
3.7/5
Check Price
Canon imageFORMULA R10 Portable Document Scanner
★★★★☆
4.3/5
Check Price
1. Plustek Photo Scanner: ePhoto Z300
From personal to professional use, the Plustek Photo Scanner is the ultimate solution. It is now very popular for digitalizing a bulk amount of pictures within a shorter duration. This reliable scanner solution can amaze you with the accommodating CCD sensor's color restoration and non-sticking characteristics of the outputs.
Features
It ensures speedy scanning: only 2 seconds for a 4X6 photo and 5 seconds for an 8C10 photo.
Scan size: 1×1 inch minimum and 8.5×11.7 inch maximum.
It can scan both photos and documents (on A4 paper).
You can select between 300dpi and 600dpi output quality: 48/24-bit color, 16/8-bit greyscale
Workable with Mac and Windows.
Automatic and USB connectivity.
Pros
Faster production
Easy to use
Online-based software
Nearly zero carbon footprint
Cons
Only two resolutions
Degraded protection against dust
2. Magnasonic All-in-One Film & Photo Scanner
With the inclusion of the "All-in-One" term, the Magnasonic Film & Photo Scanner eliminates the need for a computer for editing. The built-in LCD screen with an editing function enables the opportunity to make the necessary adjustments before final saving; it saves time and effort. This is surely fascinating, and its superiority does not stop here.
Magnasonic is equipped with 64MB of built-in memory while offering additional storage via a 128GB memory card. Another cruciality is that it supports six languages. Also, it has several certifications: FCC, cETL/ETL, ICES, and UL.
Features
High-quality 24-megapixel output using the FS71 flatbed scanner.
Scanning and converting 35mm, 110, 126, and Super 8 film and 135/126/110 slides.
The Flim formatting options are seven.
Operatable on Mac and Windows. Also, the outputs can be viewed on an HDMI-compatible TV or monitor.
You can work in automatic and manual modes.
Pros
Scans a photo within 3-5 seconds
Multiple viewing options
Good for the restoration of artwork and landscape photos
Easy to use
Cons
Negatives and films can introduce dust and fibers inside the storage chamber
A bit of tech knowledge is required
3. ClearClick QuickConvert 2.0 Photo, Slide, and Negative Scanner
If you are searching for a portable, 4×6 photo scanner with feeder and high-quality scanner, the ClearClick QuickConvert 2.0 Photo, Slide, and Negative Scanner is the deal. Its rechargeable battery eliminates carrying the adaptor and cord, making it easy to move. Also, the fact that there is no need for a computer or drivers makes it user-friendly. In addition, the integrated 2.4-inch Instant Preview LCD Screen is another advantage of this ClearClick scanner version.
Features
Scan your photo within 2–3 seconds.
The output's resolution is 14 megapixels (3824 x 2512).
You can scan 36 photos in one shot.
2-year warranty.
Real-time technological support from ClearClick.
Pros
WiFi enabled
Light in weight and small in size
Pleasant scan quality
The machine's tray is 35 mm in size and capable of holding three slides at a time
Higher cost-benefit ratio
Cons
Limited page-size options
The integrated screen does not show the actual output quality
4. OPIX Digital Film & Photo Scanner
OPIX Digital Film & Photo Scanner is one of the modernist scanning solutions to digitize your old memories. Some must-mention inclusions are CMOS Optical Sensor technology, smart converter, 6-language options, etc. You do not need a computer and drivers to use this scanner. And the highly effective speed-load adapter ensures faster loading. Finally, the previewing (and also playback) LCD allows you to instantly check the quality of the converted old 35mm film.
Feature
4-inch previewing screen (digitalized).
You can use it with Mac and Windows.
The built-in memory capacity is 128 MB, and it has an SD card slot.
16-megapixel scanning quality.
The machine supports 135 slides, 35mm negatives, 3 1/2×5 inch, 4×6 inch, and 5×7 inch photos.
Pros
Fast scanning
Easy to use
Outputs are visible on TV
Effective customer support
Playback function
Cons
The scanner may get stuck after 50 simultaneous outputs
Smaller image window
5. Canon imageFORMULA R10 Portable Document Scanner
In our comprehensive list, this is another portable scanner solution. The integrated contact image sensor (CMOS CIS) does not require any warm-up time. However, the most amazing points are the motorized transport system and duplex scanning modes. The scanner's auto document feeder facilitates speedy operation and simultaneous double-sided scanning. Here, the outcome is sharp and vibrant color composition, graphics, contrast, etc.
Features
Equipped with an auto document feeder with the capability of loading 20 sheets at a time.
The scanning sensor allows for automatic detection of page and font size.
Blank page detection facilities.
Supports JPEG, PNG, and TIFF.
Portable, light, and stunning looking.
The maximum resolution of a scanned document or photo is 600 dpi.
Pros
Operate through an app
Advanced optical character recognition
High cost-effectiveness ratio
No human intervention is required
Grab-and-go facility
Cons
You may experience slow scanning in the case of high-resolution scanning
No WiFi support
Learn More
Bottom Line
We hope our top-pick list of 4×6 photo scanner with feeder will help you substantially to select the best-suited scanning machine. However, we would like to mention one more thing here. For scanners, the warranty and guarantee terms are crucial. It restricts the loss of money in case of any prompt damage. So, before purchasing one, we suggest you check whether the seller is offering any warranty or guarantee.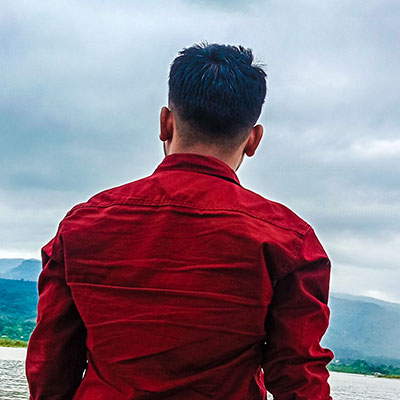 Founder, CEO and author of Techdoa.com. With a great experience after using multiple printers, I review best printers with proper guideline. I hope my provided information will inspire you to choose the best printer for your personal or professional work.