Printers are always a piece of necessary equipment for our daily life, no matter if it is for home or office use. Of all the printer brands, I prefer the HP brand because it is environmentally friendly and built with Jet intelligence technology. If you are in need of an inkjet printer, HP's printers are highly reliable. Because HP is extremely passionate about inkjet printers as they always try to deliver those opportunities:
Reliability
Quality
Value for Money
Environmental Leadership
HP Deskjet 2700 Review
HP DeskJet 2700 is an All-in-One wireless printer. It is easy to use and designed to deliver hassle-free prints. It is also capable of printing, scanning, and copying all your necessary documents. This printer is also compatible with a 5GHz wifi connection. It is also possible for hp deskjet 2700 connect to wifi easily. Its built-in wifi system is strong. By using your smartphone, you can set up this printer in a few steps. HP unveils a Smart App that can scan high-quality images and share them to Google Drive, Dropbox, email, or the cloud from a smartphone. A piece of complete equipment for simple home and office print jobs.
HP Deskjet 2700 Connect to Wifi – How to Do This?
Setup wireless connection on HP Deskjet 2700 printer is more than easy. HP tried its best to make its users satisfied. Because they always think about customers.
Wireless Printer Setup
To set up any HP printer, use HP Smart or Wifi Protected Setup (WPS) to establish a connection between the network you use and your printer. Let's go for installation.
Things to Look Up Before Starts Installation
Ensure you have a compatible device such as a mobile phone, computer, laptop
Stable internet connection
Turn your printer on and connect with a mobile device or computing device. Use the same wireless network to connect the printer and device to both
Start Printing
Now set up a printer, load paper into the tray, then install compatible ink cartridges
Now turn on the printer, and make sure it is not so far from the computer.
1. Connect HP Deskjet 2700 to Wifi through HP Smart App
I have mentioned before, use HP Smart or Wifi Protected Setup (WPS) to establish a connection between the network you use and your printer. You can additionally use Wi-Fi directly to make a wireless connection.
Note: You may see a "Find Printer Pin" notification during setup. Then open the cartridge access door and find the PIN on the label as shown below.

How to Connect HP Deskjet 2700 to Wifi in Android/Laptop/macOS
Download and install HP Smart from http://123.hp.com (Android), HP Smart from Microsoft Store (Laptop/Computer), HP Smart (macOS) from the App Store.
On the Printer Control Panel, press and hold the "Cancel" & "Wireless" buttons for 3 seconds. Then release. Now you will see the Power button light and the Wireless button is blinking. That means your printer's setup mode is enabled properly.
Install and open the HP Smart app from Android then tap Plus (+) sign
Click on Add Printer
Locate and choose your Printer
Use WEP or WPA key (network password), if need
Follow on-screen instruction to successfully connect the printer with your phone
If you see a solid blue light on the control panel. It means the printer is now successfully connected.
2. Connect HP Deskjet 2700 to Wifi Using WPS
This step is only for WPS-supported routers. If you are using a router with proper WPS support, follow the steps properly.
Turn on Printer
From Printer Control Panel, press and hold the "Wireless" button for 3 seconds then release it
On the router, press and hold on WPS button for 3-5 seconds until the connection is started
If you see solid blue lights on the control panel, that means the printer has successfully connected
3. Connect HP Deskjet 2700 to Wifi Using Wi-Fi Direct
Wifi direct is a guest printing network used to establish local wireless networks.
You will get connection setup instructions on Wifi direct help page
Touch Information (i) icon, Wireless button, resume button at a time to turn on the wifi-direct mode on your printer
Go to wifi settings, then choose your printer
Then follow the on-screen instruction to successfully connect with HP Deskjet 2700 printer
Final Outline
Printing documents is always necessary. But establishing connections with printers may be tricky. Fortunately, we TechDoa provides a complete step-by-step about hp deskjet 2700 connect to wifi. If everything fails, read on and get fixed Why Is My HP Printer Not Connecting to WiFi. We hope you get this post helpful.
Learn More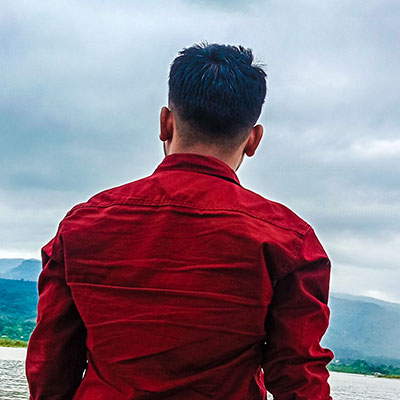 Founder, CEO and author of Techdoa.com. With a great experience after using multiple printers, I review best printers with proper guideline. I hope my provided information will inspire you to choose the best printer for your personal or professional work.