We usually suggest perfect printer models for you. No doubt, HP Printer is one of the best. A great choice for large businesses, small businesses, homes, or offices. Due to technical errors, sometimes the HP printer stuck on initializing. If you ever experience this issue, don't panic. This issue can be solved without professional knowledge. You are the one who can conquer it! Let's see some reasons and how to fix this issue strictly.
How to Fix My HP Printer Stuck on Initializing?
Maximum time HP Printer works fine and delivers optimum output to users. But, technical conflicts prevent it from being a workaholic. However, when you see an HP printer initializing for a long time, you won't be able to run this printer. To make it workable, you can follow these solutions.
1. Unplug Power Case
Due to heavy print jobs, your HP printer may stop working or the HP printer says initializing. I know it is annoying because it prevents printing and wastes your valuable time. It is a good decision to stop the printer for a certain period and also unplug the power case. After a while, re-plug the power case and turn on the printer. Hope the initialization error will disappear.
2. Update Printer Driver
Printer drivers cause lots of hassle for users if they are corrupted or outdated. Update or new printer driver contains stability improvements, bug fixes, and new features that make your printer smoother than before. When you see an HP printer initialization error, you need to download the driver and install immediately. You will get it from your printer brand website. In my case https://support.hp.com/us-en/printer. A simple update can fix this issue easily!
How to Download and Update HP Printer Driver
Go to Software & Drivers page
Tap on Printer
Writer your HP Printer's model
Then Submit
Now you will see your Printers compatible drivers here
Download and Install all necessary drivers here
Then install on your computer
3. Hard Reset
If you are experiencing an initialization issue on an HP printer, you just need to reset this printer. Resetting will freshen up this printer and fix all types of technical issues.
How to Perform Hard Reset
Open HP printer cover
Find out Reset button then Press and Hold for 4-5 seconds
Click Yes, if you see a prompt which is asking to reset the printer
Wait a few seconds to successfully reset
Now your printer gets back to factory defaults
4. Cold Reset
Performing a simple cold reset can reduce any printer-related issue like initialization. This process is primarily used to set the network to utilize DHCP by default. So, that printer can automatically configure known networks.
How to Perform Cold Reset
To enter the preboot menu, turn on the printer, wait 1-8 seconds, and then hit the "STOP" or "X" button.
Then choose "ADMINISTRATOR"
Then "STARTUP OPTIONS"
Then "COLD RESET"
Select "CONTINUE" from the main menu.
5. Factory Reset
A factory reset method is used to reset the printer's settings and make it defaults. Reminder, it will also reset your printer's firmware.
How to Perform Factory Reset in Button Control Printer
Open Printer software
Find and Tap on Factory Reset button in printer software
Click Yes, if you see a prompt which is asking to reset printer
Now your printer gets back to factory defaults
How to Perform Factory Reset in LCD Control Panel
Press Menu button from control panel
Press arrow button to navigate
Then tap on Factory Reset menu
Now OK
Click Yes, if you see a prompt which is asking to reset printer
Now your printer gets back to factory defaults
6. NVRAM Initialization
If you ever troubleshoot with an HP printer, you may have heard about NVRAM. Some technicians suggest users reset or Initialize the NVRAM. NVRAM stands for Non Volatile Random Access Memory. NVRAM reset freshens up the memory as default. By performing an NVRAM initialization, most HP Printer issues get solved. You should try it once.
How to Perform NVRAM Initialization
Turn the printer off.
Press and hold down CANCEL (X) and Start Copy buttons at the same time
Keep pressing and holding buttons until it displays PERMANENT STORAGE INIT
If you once see "PERMANENT STORAGE INIT". Release it
Printer will return to Ready automatically.
7. Remove Cartridge and Reset
You can also try changing or removing the cartridge because some conflicts in the cartridge may result in the HP printer stuck on initializing. Also, don't forget to rest it before refilling.
How to Remove Cartridge
Power on the printer
Then lift the top cover
Wait for the cartridge to move to the center
Slowly push the tab on the front of the cartridge
Then lift it up gently to remove the old cartridge
Now cartridge will come out and you can take it out
How To Reset Ink Cartridge
Locate the chip (Often located on the front or bottom side of printer)
Use Paperclip
Then press on tiny reset button (Often located beside the chip)
Hold it for 10 seconds
Now reset is done
8. Try Reach Out Printer Technician
If everything fails, you can't ever run your HP printer. Your last resort is HP Printer Technician. You can call him for a proper solution. He can definitely fix it since he has sufficient knowledge about these types of issues. No matter how much it costs, at the end of the day, you can get your vintage printer back. Nothing will be more surprising than that.
Final Words
We have everything shared as we found on the internet from different sources. Try each step properly, I hope you are the man who can fix the hp printer stuck on initializing error. You don't have to be professional to try the above methods. These are easy methods every printer user can easily try and get fixed.
Learn More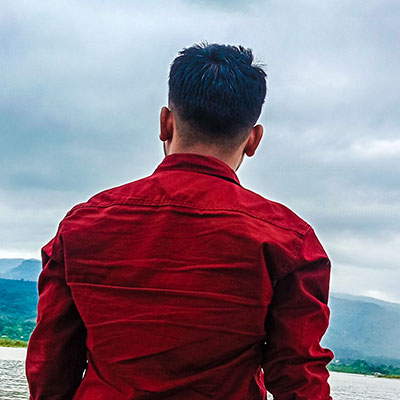 Founder, CEO and author of Techdoa.com. With a great experience after using multiple printers, I review best printers with proper guideline. I hope my provided information will inspire you to choose the best printer for your personal or professional work.