Hey printer lover. Did you have trouble connecting the printer to WiFi? This complete guide will help you with "How to Connect Brother Hl-l2360dw Printer to Wifi". Follow the guide step by step.
Necessary Equipment and Information Before Connect Brother Hl-l2360dw Printer to Wifi
Fastest Wi-Fi Router (Recommended Router: Netgear, TP-Link, Linksys)
Network SSID
Network Password
Setup Brother Hl-l2360dw Printer to Wireless Network
First, you need to install Brother Printer Driver. You may find the latest Brother Printer driver from the official Brother website. Download and install it. When Installing, enable "Wireless Network Connection," then confirm the current wireless network name, then connect.
Before starting setup or connecting the printer to the wireless network, you have to achieve a super-fast router. Enter the router network settings or access point. Note down network settings because it will be necessary for further steps.
Network Name such as SSID, ESSID
Network Key such as Password, Security Key, Encryption Key
This network information is available on the backside of every router. You just need to check out and note it down on paper.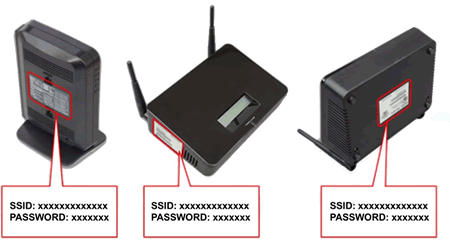 How to Find Network SSID and Network Key (For Windows 8/10 User)
This critical step will reach you to SSID and Network Key destination. But, your computer must be connected to the same network. How can I find SSID and Key?
Check router manual or documentation provided with your router
The SSID could be official router's brand name or model name
If you don't know or find security information, reach router manufacturer, administrator, or internet provider
Note: You can also install "Wireless Setup Helper" on windows in order to find SSID and Key.
Related to Brother Printer
How to Find Network SSID and Network Key (For MAC User)
Getting network information on a Mac is different from windows. Check out the whole process to find your relevant network information Macintosh. As I mentioned before, make sure your MAC is connected to the same wireless connection.
Method 1: Using "Keychain Access"
Go to > Utilities> Tap on Keychain Access.
Under Keychains, Tap All items and find your network name. If your network is not available here, Tap on Password, then locate the network name from the list
.Tap on Network Name (SSID) under network name
Attributes Tab>Show Password
Tap Allow
Now note down the Password.
Method 2: Using "Network Utility"
Tap on Wifi or Airport icon from Menu bar
Tap on Open Network Preferences
Tap on Wifi from the list
You will see current network name here
Tap on Advanced
In the Wifi section, you will see Network name SSID and Security. Note it down.
I hope you are finally able to get SSID and Network Key. Let's get into the setup process.
To Connect Brother Hl-l2360dw printer to wifi
Connect power cord to Brother Hl-l2360dw printer, then connect it to electric socket
Turn Brother Hl-l2360dw printer on
Use Up or Down arrow button to find and select Network option, then Tap OK
Use Up or Down arrow button to find and select Wireless option, then Tap OK
Use Up or Down arrow button to find and select Setup Wizard option, then Tap OK
When Brother Hl-l2360dw says "WLAN Enable?" Tap "Yes" to enable wireless network
Now Brother Hl-l2360dw will search for a preferred network and all network name is available with SSID
Press Up or Down button to select your network name
Note: Authentication and encryption method needs to enter Network Key or Password. To do this.
Input network key, then Tap OK to apply. Select Yes to apply again
For Open System Authentication directly go to the next step. Brother printer will establish wireless network after selecting proper SSID
How to Add Brother Printer To Computer
When you input the Brother Printer cable to the computer, it will automatically add your printer to the program list. In case if your printer is not on the list. Try following steps to add manually.
Go to "Control Panel">Hardware and Sound>Device and Printers
Add Printer from menu bar
Select "Add a network, wireless or Bluetooth printer" option, then Next
Now it will scan all available printer, then select your printer
Unfortunately, if your printer is not available here, Tap on "The printer that I want isn't listed" and use TCP/IP address to add printer
Select "Add a printer using a TCP/IP address or host name".Click Next.
Every printer has a unique IP address. Now, type printer IP address then Next
You can also find the Printer IP address by accessing the router login dashboard. Then look for Device connected or connected clients.
Now note down the printer IP address.
Use the IP address to connect your printer
I hope this information is enough to configure Brother Hl-l2360dw to Wireless.
How to Connect Brother Printer to WiFi without cable
By following these steps, you can print or scan the necessary paper in order to print without any setup failed issue.
Tap on Wifi icon from printer home screen
Select Setup Wizard
Select your phone network name from the list. Then next
Set your wifi password
Now it's connected
Go to Home screen
Go to the Apple Store or Play Store. Download iPrint Printer for Airport app, then install
Select printer model from below corner
It will prompt to official brother website
Again enter in iPrint app
Tap on Print>Documents>Print History from other Apps>Select All>Print
Also you can use "SCAN" feature to scan all the paper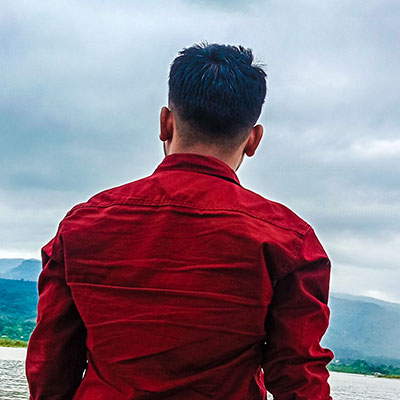 Founder, CEO and author of Techdoa.com. With a great experience after using multiple printers, I review best printers with proper guideline. I hope my provided information will inspire you to choose the best printer for your personal or professional work.