If you need to print documents and don't have a printer at home, what will you do? Walgreens is the best option for printing paper. You may be wondering if you can print documents at Walgreens. The answer is yes! You can print documents at Walgreens using their photo printing services. Let's see how can I print documents at Walgreens?
How Does Printing Work at Walgreens?
When you print at Walgreens, your photos are printed on high-quality photo paper using a professional-grade printer. Your photos are then cut to size and can be picked up in store or shipped to you. To place an order, just download our app from the Google Play or App Store, upload the pictures you want printed, and then click "Place Order" Your order will be printed by Walgreens within an hour, allowing you to quickly access your lovely photo prints.
How Can I Print Documents at Walgreens?
All you need to do is upload the document that you want to print onto their website and then select the number of prints that you want. Once your order is placed, you can pick up your prints at your local Walgreens store. Here's how you can do it.
Log on to the Walgreens website and upload the document that you wish to print
Select the number of copies that you wish to print
Choose whether you want your document printed in colour or black and white
Pay for your prints using a credit or debit card
Once the payment is processed, head to your local Walgreens store to pick up your prints.
Can I Print Documents at Walgreens from My Phone?
Yes, Walgreens can print documents from your phone. All you need to do is download the Walgreens app and sign in to your account. Then, select the document you want to print and tap the "Print" button. Your document will be sent to the nearest Walgreens store and will be ready for pick-up in about an hour.
Where Can I Use a Printer to Print Documents?
There are many places where you can use a printer to print documents. You can use a local library, copy centre, or even some office supply stores. However, the best place to use a printer is usually at your home or business. This way, you can be sure that you have everything you need in terms of paper and ink, and you can also control the quality of the printing job.
Where Can I Print Documents Near Me
There are plenty of places that offer printing services, whether you need a few copies of a document or a large print job. Here are some options for where to print documents near you.
1. Office supply stores: Places like Office Depot and Staples offer printing services, both in-store and online. You can typically print documents quickly and easily at these types of stores.
2. Shipping stores: Some shipping stores, like FedEx Office, offer printing services as well. This can be a convenient option if you're already shipping something else from the store anyway.
3. Local print shops: There are probably several local print shops in your area that can handle your printing needs. This is a good option if you need something printed quickly or want more personal service than what a big box store can provide.
4. Online printing services: If you don't mind waiting a few days for your prints, there are lots of online printing companies that can do the job for you (often at a lower cost than brick-and-mortar stores).
Learn More:
Where Can I Print Documents from My Phone Near Me?
Assuming you would like a blog post discussing printing documents from phones: "Where Can I Print Documents from My Phone Near Me?" We've all been there before. You're out and about, working on your phone, when you suddenly need to print a document. But where can you go to print documents from your phone? Here are some options for printing documents from your phone, no matter where you are:
1. Print Using FedEx
If you're near a FedEx Office, they offer self-service printing from mobile devices. All you have to do is download the FedEx Office app and upload the document you need to print. Then, simply head to any FedEx Office location and use the self-service printer to print your document.
3. Use Public Libraries
Easy! If you're not near a FedEx Office, no problem! Many public libraries offer mobile printing services. Just upload your document to the library's website or app (Most libraries use PrinterOn) and then head to the library to pick up your prints.
4. Using ePrint
Still can't find a place to print? There's always ePrint! With ePrint locations in over 30 states across the US, chances are good that there's an ePrint location near you. And with their convenient app, it's easy to print documents from your phone – just upload your document and pay for prints using the app. Then head to the nearest ePrint location (you can find them easily using the app's built-in locator) and pick up your prints. So easy!
CVs Printing Documents
When you need to print documents from your computer, you can usually do so by using your default printer settings. However, there may be times when you want to use a specific printer, such as a CVS photo printing kiosk. In this case, you'll need to change your printer settings to send the document to the correct device. Here's how to do it:
Open the document that you want to print.
Click on File in the top menu bar and select Print from the drop-down menu.
In the Print dialog box that appears, look for the Printer section near the bottom.
From the drop-down menu next to Printer, select the name of your CVS photo printing kiosk. If you're not sure which one to choose, ask a store employee for help.
Where Can I Print Documents from My Email?
There are a few different ways that you can print documents from your email. One way is to save the document to your computer and then open it in a program like Microsoft Word. Once the document is open, you can select File > Print from the menu bar. Another way is to use an online printing service like FedEx Office or Staples. With these services, you can upload the document to their website and then choose how you want it printed (e.g., single-sided, double-sided, color, black & white).
4 Additional Printing Service
1. Walmart Document Printing
If you need to print documents, Walmart is a great option. They have a variety of printing services available, and their prices are very competitive. Here are some of the things you can print at Walmart: Black and white documents -Color documents -Posters
2. Walgreens Document Printing Coupon
Walgreens offers a variety of document printing services that can be useful for both businesses and individuals. One such service is their online document printing service, which allows customers to upload and print documents from the comfort of their own homes. This service is convenient and easy to use, and it's also very affordable.
In fact, Walgreens currently has a coupon available that gives customers 20% off all online document printing orders. This coupon is a great deal for anyone who needs to print documents on a regular basis. Whether you need to print business documents or personal ones, this coupon can save you a significant amount of money. The best part about this deal is that it's available for a limited time only, so be sure to take advantage of it while you can!
3. Walgreens Photo Printing
Are you looking for an easy and convenient way to print photos? Look no further than Walgreens Photo Printing! With this service, you can upload your photos and have them printed in as little as an hour. Plus, there are many different sizes and finishes to choose from so you can get exactly what you want. Walgreens Photo Printing is a great option for those who want high-quality prints without having to pay a lot of money.
The prices are very reasonable, starting at just $0.29 per 4×6 print. You can also get your prints made in other sizes, such as 5×7 or 8×10. And if you want something extra special, you can even opt for a mounted print or one with a glossy finish. The process is very simple: just upload your photos to the website and choose your desired size and finish. Then, select how many copies you want and checkout. Your prints will be ready in as little as an hour – it's that easy!
So next time you need photo prints, be sure to check out Walgreens Photo Printing. You won't be disappointed!
4. Staples Document Printing
Whether you're printing a document for work or school, Staples is a great option for high-quality, affordable printing. Here's everything you need to know about printing documents at Staples, including how to get started, pricing information, and common questions. Getting Started with Document Printing at Staples. To get started printing documents at Staples, simply bring your document (s) to any store or use the online print service. Once you're at the store, a team member will help you get your document(s) set up for printing.
If you're using the online print service, follow the instructions on the website to upload your document(s). Pricing Information for Document Printing at Staples Printing documents at Staples is very affordable – in fact, it's one of the most competitively priced options out there. Black and white copies start at just $0.10 per page, while color copies start at $0.29 per page. If you need your documents printed quickly, we also offer rush printing services starting at $19.99 per order.
Conclusion
In "Can I Print Documents at Walgreens?" article we have described everything about printing. If you need to print documents and don't have a printer at home, you can always print them at Walgreens. All you need is a USB drive with the files on it, and you can use the self-service machines in the photo department to print your documents. The cost is $0.29 per page for black and white, or $0.49 per page for colour.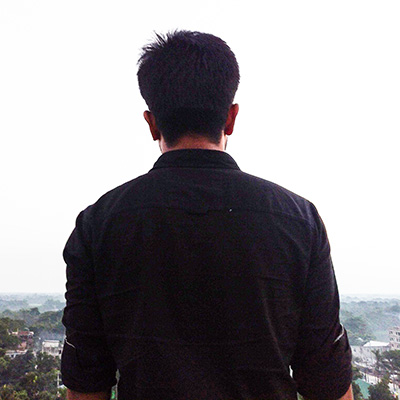 Senior Editor at Techdoa.com. With a great experience after using multiple printers, I review best printers with proper guideline. I hope my provided information will inspire you to choose the best printer for your personal or professional work.