Modern people wish to complete any job wirelessly. To do this, each wireless device should be connected remotely. If your device does not support wireless, what to do? Is there any legal way to make it wirelessly? Actually, I want to talk about USB printers. If you are sensible and a workaholic. You must have a printer at home or office. If your current printer is USB supported. You have good news. It is possible to convert USB printer to wifi printer. There are two methods to convert a wired printer to a wifi printer.
Using Wireless Print Server (Under $200)
Using Router Printer Server (No Cost Needed)
Using Raspberry Pi
In this guide, we will use the Printer Server method to convert wired printers to wifi printers. Because it is easy and you don't need to buy a Raspberry Pi circuit. Additionally, setting up Raspberry Pi is tricky, everyone can't do this. So, Let's see how to convert your printer.
How to Convert USB Printer to Wifi Printer in 4 Steps
1. Pre-Set Up Printer
A printer is ready to work when it is connected to a stable internet and other necessary equipment. A router, a modem and USB adapter are common equipment. You should make your printer like this. Additionally, you can use an ethernet cable to make it super fast.
Using an extra device to make a USB printer into a wifi printer is the most convenient way. This device is known as a Wireless Print Server. This small box enables wired printers to be wireless. It has both Ethernet and USB ports. You just need to place your printer in a suitable place, where every member of your organization can reach it easily. Then plug in the Wireless Print Server.
To make Wireless Print Server workable, use the same wireless network because it won't work in different connections. If failed to connect check out why your printer not connecting to wifi. For each printer, you have to use only one Wireless Print Server. So, sorry if you have multiple printers. Consider purchasing the device in a batch if you need it. Your USB-only printer won't transform directly into a wireless printer but it will work as wireless. You can access this printer anywhere in the house or office.
3. Router with USB Port
Due to the betterment of technology, some of the best routers come with a USB port. Generally, this port is found on the router's back side. You can use a USB Printer Cable to connect the router and USB printer both at a time. If your current router has no USB port but has an ethernet port, you can opt for a USB to Ethernet adapter. This adapter allows connecting the printer and router with an ethernet port.
Amazon and eBay have tons of adapters, you can go for them. For the USB to Ethernet adapter, just plug the ethernet point to the router's Ethernet port and another end to the printer. Then power on the printer and wait for identification, if your router is known to the printer as a device. It may take 5-10 minutes to complete. Finally, It's time to establish a connection between the printer and the host computer. Follow the step-by-step process to do this.
For Windows User
Tap on Windows button from taskbar
Go to Settings
Then Devices
Tap on Printers and Scanners
Choose Wireless Printer and Add Device
For Mac User
Go to System Preferences
Then Printers and Scanners
Tap on Wireless Printer
Then choose Add
4. Additional Method to Connect Computer with Printer
Unfortunately, if you failed to connect the printer with the computer by following the above method, you need to follow additional methods like this. It will make your computer a host and find a wireless source for the printer to start working. The steps you need to follow.
Use USB cable to connect USB connected printer to a computer
Power on the Printer
Make sure your computer can recognize the printer you are trying to connect. You may need to install the necessary drivers to successfully connect those devices.
Tap on Windows button from taskbar
Go to Control Panel
Tap on Network and Internet
Tap on Change Advanced Sharing Settings from left
Toggle on the Turn on file and printer sharing
Now Save Changes
From Control Panel
Tap on View devices and printers
Right-click on your connected printer
Find and tap on Printer Properties
Go to Sharing option
Turn on Share the printer and Render print jobs on client computers
Note: If your printer is still not connected to the computer. Try the above Windows and Mac methods from option 3. Hopefully, you can now have access.
(BONUS) How to Make USB Printer to Wifi Printer in 2 Methods
1. Using Router's Print Server
We can also use two extra effective methods to make a USB printer into a wifi printer.
Router's Print Server
Raspberry Pi
How Does Router's Printer Server Work in Making Wifi Printer
What is a Print Server?
A print server is a configuration that enables a connection between router and printer. With the same wifi connection, we can use the Print server without any cost. Additionally, you don't have to be a professional to do this.
How Can I Make Print Server (For TP-Link Router User)
1. Configure Wifi Router
Use USB port to connect Router with Printer (Make sure both devices has USB ports)
Connect Computer to Router
Go to Router configuration page using IP address
Login with credentials
Go to USB Settings option from the left corner
Tap on Print Server option
Check if it is enabled or disabled. However, make it enable if not
2. Install USB Print Controller Utility
Here I am using the TP-Link router. That's why I installed the USB Print controller from the official TP-Link website. If you use another brand router, consider installing your brand USB Print controller.
Go to TP-Link support page
Enter the Router model then Search
You will find a driver
Go to Support from above
Select Router version
Tap on Utility
Then Download it
Then Install it
2. Using Raspberry Pi
Raspberry Pi is a small computer. It explores all types of computing. It is run with Scratch and Python. From browsing the internet to doing complicated things and bypassing extra features in your computer, Raspberry Pi is a torchbearer. Surprisingly, you can get help from Raspberry Pi, if you want to convert USB printer to wifi printer. To do this, you have to purchase Raspberry Pi from Amazon. It cost almost $200. However, I have embedded a complete tutorial about converting your USB printer to a wifi printer using Raspberry Pi. Hope this will be helpful. Just follow attentively.
Here Are Raspberry Pi for Computer
Pi 3 – Element14 Raspberry Pi 3 B+ Motherboard
Pi 4 – Raspberry Pi 4 Model B (8gb)
Pi Zero W – Raspberry Pi Zero W (Wireless) ( 2017 model)
How to Print Any Document on Computer or Mobile Device
For Computer
Connect Router and Printer by using USB port
Open USB Print Controller Utility app
You can see it has listed your printer
Now tap on auto-connect for printing
For test purposes, use Word Document
Surprisingly, It works and completes prints
To scan a page, tap on Connect for scanning
Then select and scan a page from your computer
After scanning is complete, you will see the scanned file in USB Print Controller folder
For Mobile Device
Go to Google Play Store
Download and Install Printer Share
Open the app
Tap on Select Printer
Choose Nearby Wifi
You will see the listed printer here
Tap on the Printer model
A prompt will say to install Driver Pack
Tap Yes
Then Install
After successful installation
You will see a prompt with Skip and Print Test Page
Tap on Print Test Page to see how it works
Then follow on-screen instructions
Now get your test paper from Printer
Final Draft
All of the steps are necessary and an effective solution to convert USB printer to wifi printer. No matter what brand of printer you are using. You can easily convert it by following our step-by-step solution. If everything goes down, a Bluetooth adapter is the last solution. Maximum printers are Bluetooth compatible, to make a wireless printer you can also use a Bluetooth adapter for establishing a connection to a computer.
In case you dislike the process of converting to a wifi printer. We recommend buying wireless printers compatible with 5ghz wifi. It is a great solution so far on a minimal budget.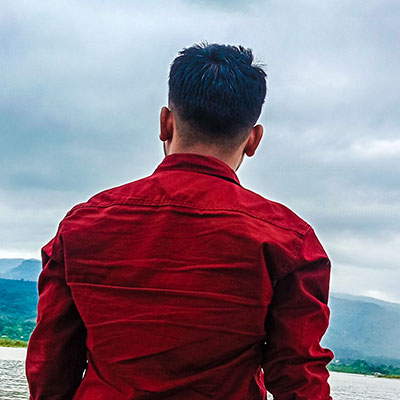 Founder, CEO and author of Techdoa.com. With a great experience after using multiple printers, I review best printers with proper guideline. I hope my provided information will inspire you to choose the best printer for your personal or professional work.