HP Printer network issue is the most frustrating issue you may encounter. It takes the HP Printer off and ruins your important print job. Losing Wifi or mobile data connection can kick your HP printer off. Power outage is not uncommon for your printer, it results in the HP printer being offline, and you can't even make it online after a couple of restarts. If the problem happens in connection, you shouldn't force it with the Printer. It would be illogical if you do! Let's see why is my hp printer not connecting to wifi.
9 Possible Reasons & Fixes Why Is My HP Printer Not Connecting to WiFi?
There are several reasons behind HP Printer not connecting to wifi. Users might encounter this issue. HP's experts reveal some of the most common issues about the HP printer device not being connected to the safe wifi network you use.
1. Weak Signal
A signal is a great factor when establishing a connection between the wifi and the HP Printer. A low signal or unstable signal may hamper the printing queue. My suggestion would be, to place your printer nearer to the router or place the router nearer to the printer. Additionally, a Wifi extender is a quick solution to improve signal at home or office.
2. Using Different Networks
If you encounter a connection issue, remember again, you have to use the same network as the computer and printer. That means both are needed to connect to the same connection. So, two devices can work together and complete your printing. If you think you are not using the same network, try to force restart the connection then try again to establish the printer-computer connection.
3. Recently Changed Wifi Password
Though password changing is not a regular activity. If you see an unknown network already connected with your router, it's high time to change your wifi password. At the same time, you have to reconnect with the printer. Because your HP printer doesn't know about the new password. So, go through with the reset process and enter a new password to connect again.
4. Recently Changed IP Address
We, computer users, use computers for different reasons. Not only for a printer job. There may be some important tasks we regularly do. IP address changing may complete our task easier. For example, region-blocked websites run smoothly when we change IP addresses to particular locations.
Unfortunately, that causes the printer's printing issue. A new IP address doesn't suit the printer connection. So, it stops working. You just have to be back with your own IP address or set the printer IP address to your new one. It would definitely fix the why is my hp printer not connecting to wifi.
5. USB Cable is Not Properly Connected
The printer's USB cable is the most important matter. The end part and front part cable should be input correctly. Always try to use the best brand of cable, because it has good durability. However, if you see an HP printer not connecting to wifi. Check out if the cable connection is OK or not. Otherwise, change the cable instantly. Additionally, you can convert your USB printer to wfi printer, if you wish.
6. Update Printer Driver
Outdated Printer drivers may be one of the reasons to be a barrier to operating printers. It causes complications with your HP printer. The network connection will mute or drop if the drivers are severely outdated. An initial is to update the printer driver and get connected to the wifi network. Check out your favorite printer's updated drive. Then install, hope your wifi issue gets solved.
Download HP Printer official driver
7. Update Wifi Driver
Occasionally, we may face internet connection issues. Sometimes wifi drivers can't suit the operating system. That means it needs to be upgraded. Personally, I use 3dchip app to upgrade the latest wifi driver. If you are a Windows user, you can try it to upgrade. Then again try if the HP printer now works fine.
8. Reset or Refresh Windows 10
If nothing works at all, you have come to the last stage. You need to do a proper reset of your OS. As a Windows user, try resetting the device or reinstalling the new Windows operating system. A fresh OS helps to continue smooth wifi connectivity. Don't forget to set the computer time accurately. Because sometimes it causes connection issues.
9. Try Reach Local Technician
Some hidden issue, we can't fix. If you can't understand anything, what's the main problem? Why did my printer stop working? You can get help from a local technician. They can help you out. You may be required to give them an extra charge, but if it is good for the printer, why shouldn't you pay? Get a local HP technician here.
Final Word
To fix HP printer connection issues, you don't need any technical experience. You can follow our "Why Is My HP Printer Not Connecting to WiFi?" guideline to fix any HP printer malfunctions. It is quick and accurate. Hope you get your answer here. Good Day!
Don't Miss Out Best Seller Printer!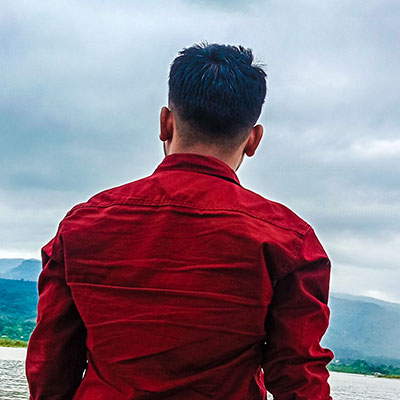 Founder, CEO and author of Techdoa.com. With a great experience after using multiple printers, I review best printers with proper guideline. I hope my provided information will inspire you to choose the best printer for your personal or professional work.