Shipping labels are vital to reaching the package to the right address and to the right person. Whatever your purpose for shipping—sending business products or gifts, or official documents—you cannot ignore the importance of a clear and quality shipping label. However, we see many people who don't go for sticking a shipping label (Writing on the package), saying that I don't have a printer to print shipping labels. There are many solutions to this issue. With just a bit of effort, you can print the labels even if you don't own a printer. We describe some effective solutions here.
8 Reasons Why Shipping Labels are Important?
To understand the importance of a packing slip, first, you have to know what it consists of. A shipping label typically includes the following information:
Respective postal office code. Also, it can be the branch location for private courier services.
Sender's information (name, address, phone number, email, etc.).
Destination country.
Date of shipment.
Receiver's address details, including name, phone number, street number, house number, area name, code, etc.
Package weight and a brief description of the item(s) contained within.
Validation signs.
Signs of danger (fragile, sharp object, flammable, etc.).
This information and data help the courier company's documentation and logistics department in the effective handling of the package. And without this information, the problems below may arise.
Lost package.
Delivery to the wrong address.
The item inside is broken.
Delayed delivery.
Returned to you due to unsuccessful delivery.
Highly Relevant: Top 10 Label Printer for Network Cables (Under $80)
How to Print Shipping Labels?
Please follow the below steps to print your shipping labels. Even if you don't have a printer, this knowledge is a must-have, as you have to perform it to access the solutions.
Arrange the printing paper. There are specially designed papers for packing list printing.
Make the design of the label.
Place the printing papers in the paper loader (of the printer).
Go for the print setup.
Check whether the printing setting is ok or not from the print preview.
Press print.
5 Solutions If I Don't Have a Printer to Print Shipping Labels
The following are alternative solutions in case you don't own a printer and are struggling with shipping label printing.
1. Print the Label at Post or Private Courier Office
Go to the local post office or selected courier service office.
Ask for the label printing solution.
Get access to the printing machine.
Load the soft copy of the label (already designed at home and loaded on a flash drive).
Go ahead and print.
Stick the label on the package.
In this case, we would like to suggest you contact the respective post office or courier office before going there. And check whether they can offer you a printing solution or not. It will save you time and effort.
2. Use QR Code
Go to the local post office or selected courier service office.
Inform them that you do not have the printed labels (you can do this in advance by contacting them over the phone).
They will provide you with a QR code (if you have already contacted them in advance, you already have one).
Go to the printing machine.
Allow the machine to read the QR code displayed on your phone's screen.
The machine will provide you with printed shipping labels.
3. Print the labels at Service Points
Go to a place that is equipped with a label printing machine (a library, computer shop, cyber café, etc.).
Load the flash drive to the printing machine (the flash drive should contain the already-designed labels).
Go for printing.
Please note that, in this process, you may have to pay some cents as printing costs.
4. Buy Printed Labels 
This approach is highly suitable for you if you are a one-man army in your product-selling business. Also, if you need a bulk amount of printed labels on a daily basis, this approach is for you.
Find some suitable sellers of printed shipping labels online.
Contact them and note down their pricing and offers.
Compare them and select one.
Make an order for them with the data and design requirements.
They will send the ready-to-use labels to your doorstep.
Stick the labels to the respective packages.
Post the packages.
5. Pen and Paper Method
This is the oldest solution.
Buy some pieces of high-quality paper. We recommend that you go for papers with glossy and water-resistive features.
Buy a permanent marker pen.
Cut the A4-size paper down the middle (now you have two papers).
On one piece of paper, write down the receiver's details and any other information you need to add. Please note: clear handwriting is essential in this case to avoid inconveniences.
Stick the paper to the package with glue (if the paper does not contain a sticking feature).
Post the package.
Bottom Line
So, now you have various solutions to the problem that I don't have a printer to print shipping labels. By determining the suitabilities, you can use any of the approaches mentioned above. However, we would like to mention one thing: if you have a product-selling business, it is better to purchase a quality label printing machine. It will save you money, time, and effort in enormous ways.
Frequently Asked Question
Where can I print a shipping label from my phone?
You can print it at the post office or courier office. Also, the local libraries offer printing solutions. Not to mention, many shops in the locality offer label printing solutions.
Where can I print a shipping label for free?
Almost every post office and private courier service branch provides free shipping label printing. However, you may have to wait in line to avail of these services.
Can you print shipping labels without a computer?
There are several apps that allow you to design your shipping labels. Using such tools, you can design the labels and print them in any shop or post office.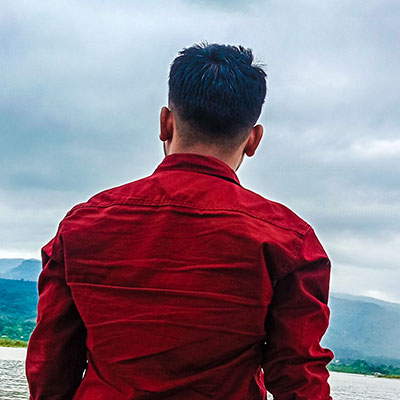 Founder, CEO and author of Techdoa.com. With a great experience after using multiple printers, I review best printers with proper guideline. I hope my provided information will inspire you to choose the best printer for your personal or professional work.