When most of the electric machinery in the world is automated, do you think that it is logical to stick with your old printer, which needs manual feeding of envelopes? We bet there is no single person who will come up with a "Yes."
A printer with envelope feeder is the ultimate solution in the case of printing logos, addresses, designs, etc. on the envelopes. The machine boosts productivity by saving the time required to load the envelopes one by one. In addition, the manual process of envelope loading is also very boring due to the repetitive context.
Considering these benefits, you must take advantage of using a printer with an envelope feeder. Here is a comprehensive list to assist you in your product and brand selection process.
5 Best Printer with Envelope Feeder At a Glance
Image
Product
Editor's Rating
Price
HP Wireless Color All-in-One Inkjet Printer
★★★★☆
4.1/5
Check Price
Lexmark MC3326i Color All-in-One Printer with Touchscreen
★★★★☆
4.2/5
Check Price
Canon Wireless Pixma TR-Series Inkjet All-in-One Printer
★★★★☆
4.0/5
Check Price
Brother MFC-L3750CDW Digital Color All-in-One Printer
★★★★☆
4.3/5
Check Price
Brother Monochrome Laser Printer
★★★★☆
4.5/5
Check Price
1. HP Wireless Color All-in-One Inkjet Printer
HP is a leading organization in the printer market. The addition of the HP Wireless Color All-in-One Inkjet Printer to the HP family is considered groundbreaking for some valid reasons.
First of all, it symbolizes the true meaning of "All-in-one," as the machine is able to do printing, scanning, sending and receiving faxes, photocopying, etc. Additionally, the integrated auto-document feeders are meant to make your life easier.
In simple words, it ensures the least time consumption in printing, scanning, etc. while restricting any need for manual intervention. Most importantly, it supports Wi-Fi connectivity and work with 5GHz wi-fi. A full package comes with the white-color printer and ink cable.
Features & Benefits
Let's check out what competitive advantages you can expect from this product.
Operable Through HP App
The printer comes with an easy-to-install HP app. It acts as a remote in the case of operating tasks. You can adjust any setup in the case of printing, scanning, sending faxes, etc. remotely.
Integrated SMART Printing System
It is a personalized solution for documentation. HP's Smart Printing System ensures the security of your documents while offering advanced functionalities. The security of the processing documents is ensured by basic encryption and password protection systems.
Heavy-duty Facility
HP Wireless Color All-in-one inkjet printers are capable of processing 10 pages per minute. This figure becomes double (20 pages per minute) in the monochrome setting. Another must-mention function is that it allows five users at a time.
Pros
The auto-feeder is capable of dealing with 35 pages at a time
The self-healing Wi-Fi feature ensures all-time connectivity
Highly suitable for both office and home use
You can expect professional-quality outputs
Cons
Can not be used for sublimation
Ink consumption is higher depending on the document's softcopy quality
Related Article: 5 Best 4×6 Photo Scanner with Feeder
2. Lexmark MC3326i Color All-in-One Printer with Touchscreen
Lexmark MC3326i is another hot-in-market item. The amazing thing about this printer is its versatile connectivity. It can be connected through Wi-Fi, USB, an Ethernet cable, etc.
In addition, the machine also serves multi-purposes like printing, scanning, and preparing copies of documents. The used printing technology is "Laser." A full package contains a printer, a power cord, a software CD, black and CMY toner, and a warranty card.
Features & Benefits
In this section, we discuss the features and associated benefits of using a Lexmark MC3326i Color All-in-One Printer with a Touchscreen.
Documents' Security
The integrated end-to-end encrypted feature confirms that your data in the processing document is safe from cyber threats. Also, the advanced security feature restricts data theft in the case of cloud storage.
Sustainability
Lexmark MC3326i is not only a work-efficient solution but also offers a "Go-green" solution. It allows for double-sided printing, paper recycling, cartridge recycling, etc., which results in a decreased carbon footprint.
Highly Convenient
The printer is an all-in-one solution. It is lightweight, enabling easy transfer to any other suitable place. And the design provides a stunning look that matches any type of interior of your office or home.
Durability & Sustainability
There are two more superior characteristics of this printer that we would like to mention here. First of all, its durability is unquestionable. The product is framed by sturdy steel, ensuring a long lifespan. Additionally, it allows you to get two-sided prints, i.e., a higher degree of sustainability.
Pros
Low printing expenditure is due to the integrated high-yield toner
Operable through the phone
The printing system supports Google Drive, One Drive, and Drobox cloud storage
One-year warranty and free service
Cons
No password protection feature
Does not support the 5G network
3. Canon Wireless Pixma TR-Series Inkjet All-in-One Printer
If you are looking for an easy-to-handle printer with envelop feeder, Canon's Pixma TR-Series Inkjet All-in-One Printer is one of the best options. The look is stylish, and the size requires a very small space.
Most essentially, the printing feature also displays its superiority by producing 600 x 1200 dpi scans and 4800 x 1200 dpi print outputs.
This Pixma series printer uses Wi-Fi connectivity, enabling operation from a desktop, laptop, and phone. A full package comes with a black-and-white printer, cords, and a set of ink.
Features & Benefits
Below is the highlighted list.
Advanced Scanning
Surely, the printer's capability is unquestionable in the case of black-and-white and color printing. Apart from this, the scanning feature is also promising. The scanning unit features an auto document feeder, auto scanning (Mode 13), a reminder for document removal, multi-page PDF, etc.
Heavy-duty Characteristics
The machine can print 8.8 pages per minute in color mode. And in monochrome mode, it can print 4.4 pages per minute. It is a heavy-duty printer that supports more than twelve printing features, like AirPrint2, Google Cloud Print9, Mopria Print Service5, PIXMA Cloud Link3, Photo Printing, and so on.
Canon App Supported
Canon's Pixma TR-Series inkjet all-in-one printer is operable by the Canon app. To use this facility, you just need a stable Wi-Fi connection.
Pros
Highly suitable if you have a very small space.
A full set of colors free of charge.
The setup process is super easy; it just needs a few clicks.
It consumes less color.
Cons
There is no user manual (hard copy).
Not suitable for mass production.
4. Brother MFC-L3750CDW Digital Color All-in-One Printer
The Brother MFC-L3750CDW is a superb printing solution at an affordable price. There are several things to mention regarding this electric printer with envelope feeder.
Firstly, it uses "Laser" as the printing technology, which not only ensures quality outputs but also confirms huge production within a shorter time period.
Secondly, with envelope printing, the printer supports a wide variety of printing sizes and coloring effects.
Thirdly, you can operate the machine by using a desktop, laptop, tablet, or mobile phone. Simply put, it starts to print or scan on the basis of your command from anywhere. Furthermore, the design is modern and well-suited for your stationery business, office or home's interior.
A full package comes with the white printer, one set of starter cartridges, one DR223CL drum unit set, one CD containing drivers, and a manual.
Features & Benefits
Check the following listing before making a purchase decision.
Heavy-duty
This printer allows the printing of 25 pages per minute with the coloring option. Also, the monochrome option can provide an output of 25 pages per minute.
Cloud Apps Supported
The Brother MFC-L3750CDW Digital Color All-in-One Printer uses various cloud storage services like Google Drive, Dropbox, Evernote, etc. These storage areas are also accessible through the integrated touch screen.
Convenient
The sturdy construction material ensures greater durability, while the lightweight characteristics allow for easy carrying to the desired location. Finally, it generates less noise.
Pros
One-year warranty and free online support.
The duplex printing option saves paper.
Multi-page copy, print, scan, and fax options save time.
Comparatively cheap.
Cons
You need an account to operate via WiFi.
Sometimes you can experience a paper jam issue.
5. Brother Monochrome Laser Printer
This monochrome printer is a game changer with its lightning-fast printing speed. As mentioned on the product tag, this printing solution is specialized in black-and-white printing. And surely, it generates high-quality black-and-white outputs.
Also, the multi-page copy or scan facility makes your life easy, and the high-capacity feeder (50 pages) reduces the repetition of repetitive tasks' execution.
With top-notch printing on envelopes, the machine is also capable of dealing with a variety of page sizes, quality levels, and thicknesses. A full package comes with one printing machine.
Features & Benefits
Check out the following points:
Heavy-duty Feature
This printing solution is capable of providing an output of two pages per minute for color printing. Whereas, for monochrome printing, the capacity skyrockets and allows the processing of 36 pages per minute. The associated heavy-duty feature also includes a 250-page loading capacity for a single shot.
Convenient
The printer is highly suitable for home and office use. The look is stylish, and the shape allows for a perfect fit within a shorter space.
Modern Engineering
The Brother Monochrome Laser Printer is integrated with various modern engineering components. It supports Wi-Fi and USB connectivity. Additionally, the automatic document feeder (with a maximum capacity of 50 sheets) saves you time by offering multi-page scanning in parallel to copying.
Pros
Highly affordable.
Consumes less ink.
The available subscription service allows 50% savings on toner purchases.
Highly functional customer service department.
Cons
No fax facility.
Operating from the touchscreen is a bit complicated.
Bottom Line
We hope our comprehensive list of printer with envelope feeder will help you substantially in your future purchase. However, we would like to mention two more things here. For a printer, warranty and guarantee matter a lot. So, before making a purchasing decision, check whether the manufacturer offers such a service or not. Finally, carefully check the machine's characteristics to consume ink.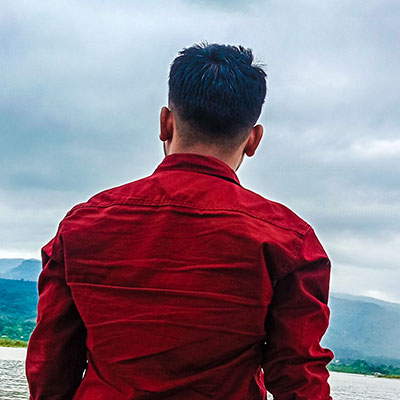 Founder, CEO and author of Techdoa.com. With a great experience after using multiple printers, I review best printers with proper guideline. I hope my provided information will inspire you to choose the best printer for your personal or professional work.